ibis

budget

Augsburg City
99 Rooms
All 99 rooms have a double bed, and 59 rooms have an additional bunk bed. This provides space for 1 to 3 people – two adults and one child under 12 or one parent with two children. Children under 12 can stay in ibis budget for free.
Almost a third of our 99 rooms can be used with a neighbouring room to make a large family room, enabling 6 people to stay together. Every room has a wardrobe and provides comfort for a long stay.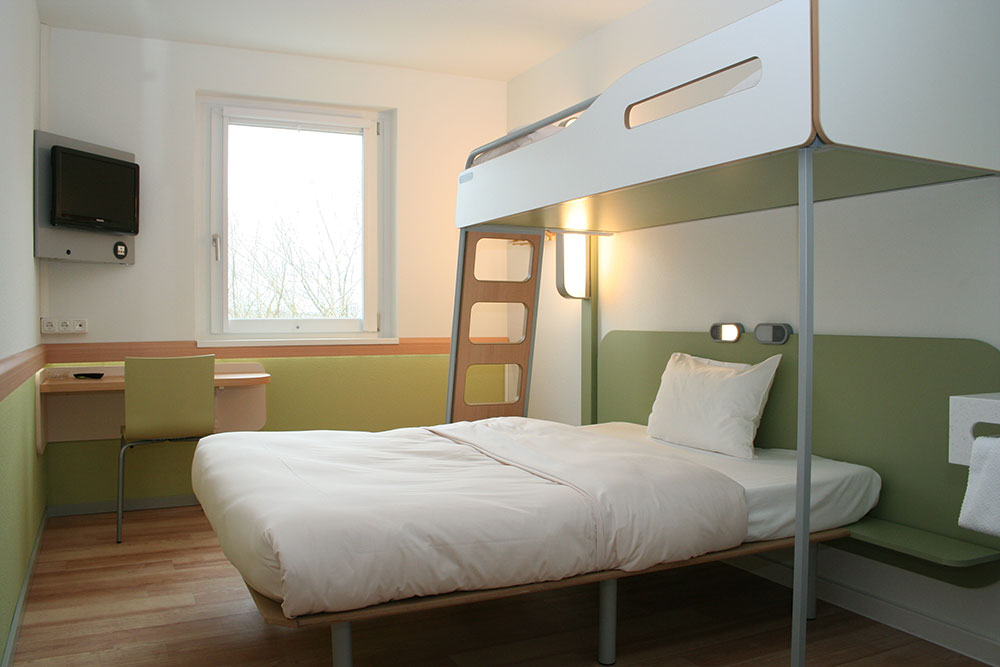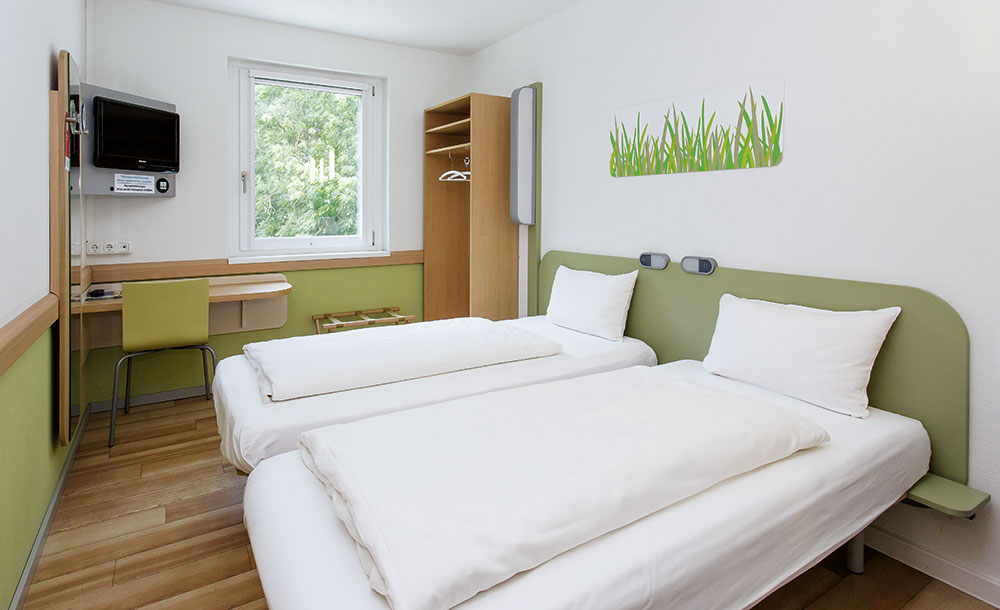 Every room has a TV (flat screen) with approx. 80 channels. You can be sure of finding your favourite broadcaster among them.
And of course, we offer free Internet access via WLAN and direct Internet access via cable (LAN with Cat 7 connector).
What makes our rooms oases of peace is something you cannot see or hear – the modern, sophisticated construction technology that we have used from the outset to make sure your room is always peaceful:
Triple-glazed windows
Increased sound insulation between rooms
Corridor doors with the highest grade of insulation in its class
Floors and ceilings with special anti-footstep insulation
Exceptionally quiet air-conditioning units